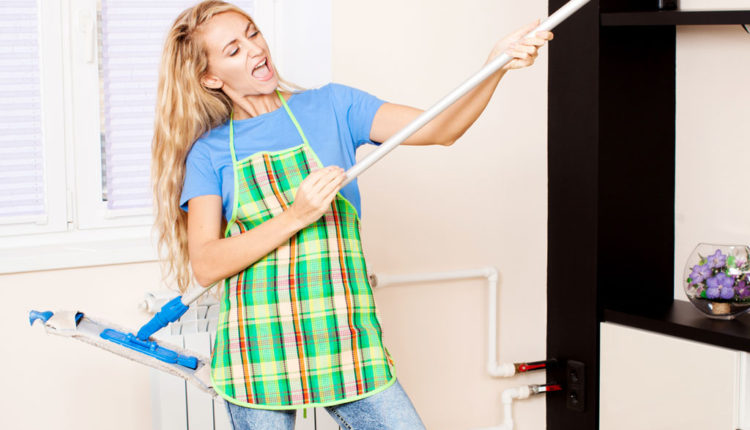 Make Cleaning Fun With These 8 Tips
We understand that working women do not have enough time to read cleaning tips and blogs. It is always boring and hectic to keep the house clean and tidy every day, after getting free from all the other tasks including laundry, grocery, cooking and feeding kids. It gets a bit more difficult for working women to take out time regularly for mopping or even dusting.
This blog will give some fun ideas to moms to perform daily cleaning tasks without getting tired or fed up from their routines:
Don't get confused where to start from! Close out all the bedroom doors so you may forget for a while how messed up they actually are. Focus on the lounge and kitchen at first.
In the mean time you clean your lounge put those dirty dishes in the sink in soapy water and leave until you are done with the living room.
Just pick up all the stuff on the floor and throw it in your closet to organize it some other day.
Place all those mails/important papers in a basket to check them in your free time (if you get any).
Do a smell check around the house for your kid's urine and spitted food or milk.
Don't stop in between to look yourself in the mirror otherwise you will end up being depressed and miserable.
Tired of cleaning? Relax on a couch for 5 minutes.
Gather all those dirty and stained sheets and put them in the washing machine for next 3 days.
If this still does not make you completely devastated of your life then continue this for a week, you will see the difference.