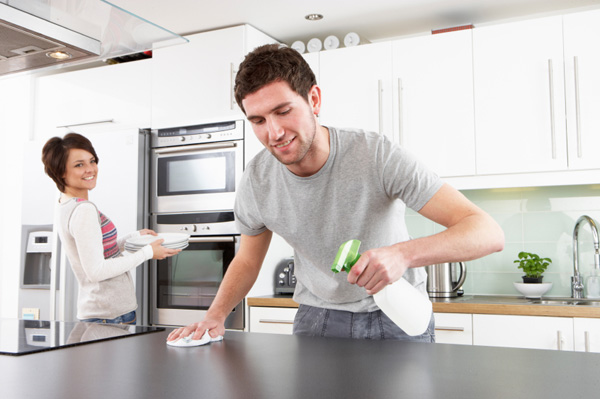 How To Make Weekend A Rest Day For Your Woman
Women do multitasking not only in your home but all this happens all around the world.  We often take the tasks performed by women for granted and they usually go unnoticed. They manage a lot of things at once without even complaining.  There is no holiday or vacations for them, starting from early morning their continuous work ends up late at night when everyone finally gets free from dinner.
Have you ever thought of making their weekend a relaxing and resting day for them?  None of us actually ever did.  We can share certain responsibilities which they perform daily for us, to bring an ease in their lives. Some of the tips to help the woman at your home with her daily responsibilities are:
When you keep clothes for laundry, make sure you separate the ones of similar fabric and colors and place them together. This will save a lot of time for the working lady to wash them without getting into rush of keeping them separate and emptying the pockets having money etc.
When you get done with your dinner tonight make sure you wash your dishes by yourself. It hardly take 5 minutes to rinse them immediately after eating with water. This will not only be helpful for the woman but your dishes will also remain clean and shiny.
After waking up at Sunday morning do not leave your bed for breakfast without doing your bed and keeping things in place. The bed sheets, clothes, accessories and food from last night should not be left in your room when you leave it.
There are a lot of little things other than these which we can easily perform and help each other with.