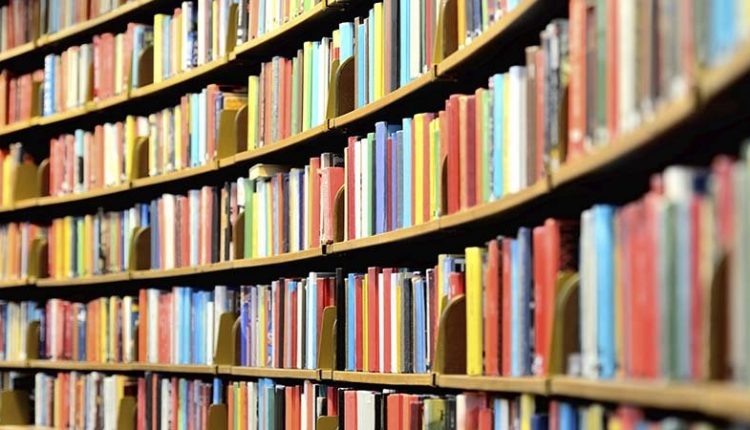 Best ways to organize your book shelves
Everyone cares about books, I do, you do, and everyone does. If you have a comfortable and large book collection, it's worth captivating the time to consolidate them so that you can find whatsoever you're looking for. Let's take a look at some of the best approaches to choose from.
Alphabetical order:
This is the easiest method. This is the most understandable structural technique, and perhaps the most trustworthy. You can do it like the public libraries do and arrange the books by the author's last name (e.g. Austen, Brown, Christie, etc.) or you can be a slight enterprising and arrange by title (e.g. Da Vinci Code, Emma, Murder on the Orient Express, Pride & Prejudice). Remember, "The" and "a" don't count.
Genre:
If you have enormous book collection containing different genres then arrange then accordingly. If you have a bunch of dissimilar types of books, you might want to place them by genre. Personally speaking, my own "library" is divided into the following sections: Fiction, Mystery, Reference, Art and Design Books, and Young Adult (I love Young Adult books. It's my dirty secret. Twilight was my gateway book.) Your library may include Graphic Novels, Literature Fiction, Crocheting, Werewolves, or whatever it is you're interested in. Flouting things into genres can be complicated — why should Mystery be separate from Fiction, for example? — But as long as the categories make sense to you, the system will work.
Color:
Now we're getting a little bit confused here. If you don't need to read specific books all the time, OR if you can simply classify your books by their back color, then this might be for you. You can position them chromatically through a whole shelf or position them in color chunks. And you can have slopes where you alternative break apart of black and white so it looks like strips. Lots of cool choices for you! But again, you have to be okay not meaningful where your books are…
Color: Advanced Option #1: Position your books into different patterns, like the American flag!
Arrange them in a different color combination like red column, blue column, green column in this way you can easily identify them and it would look good.
Color: Advanced Option #2: For the courageous DIY-er, you can protect all of your books with Kraft paper or other packaging material so they are all the similar color. I would then indorse spacing them in some sort of order (and maybe classify them gracefully in white ink?) unless they actually are just for show.
Sequential:
For the nerds. This is how I position my art and design books, so the unit starts with Ancient Greece, developments to the Middle Ages, the Rebirth of Ancient, and the 18th century and then goes beside by creative movement (Art Nouveau, Wiener Werkstatte, Art Deco, Rationalization, etc.). Actually this portion is for creative readers and nerds in my friends and relatives.
Nonfictional:
Remember in the movie "High Speed," how Rob (John Cusack) reorganizes his archives narratively, in the order that he discover and learn from each one? You can easily do that with books.
Caution:
This perhaps only works if that's how your brain works. If somebody says, The Great Gatsby, and you think, "Starting year of high school!" Or if you contemplate about Neruda's poems and directly recall reading them during a specific association you had in 2003, then this might be a cool way to rearrange your books.
The Combo arrangement:
This is a custom placement for those of us who aren't totally reliable with our things. As I specified, I like to separate my books their genre. I like to arrange my fiction in alphabetic order by author's name. My non-fiction, though, I separate additional into subject sub-sections, like Art & Project, Biography, Film Studies, etc., and then within those sub-headings I position them chronologically by subject.
Stacks:
And however most of us position our books stand-up upright, stacks can be an appealingly agreeable way to go, especially for a slighter less book group. This technique is actually improved for the books, so it's something to reflect seriously if you have or collect any old or uncommon books.