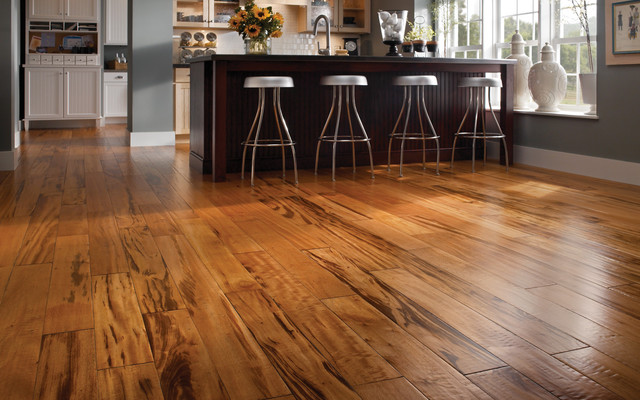 5 Simple Steps to Keep All your Hardwood Floors Clean
If you are also one of those people who are tired of the regular cleaning of their homes then this blog will help you in getting your work done quickly and easily. No need to waste hours on cleaning your hardwood floor anymore as they get dirtiest in any home on daily basis and it is much difficult for you to make it clean and glossy like a new one.
 Let's follow some of the basic steps to assure that your all hardwood floors whether they are of kitchen, washroom or bedroom, are clean as a new floor:
If you are using the local cleaning solutions without knowing the ingredients involved in them then you should change them as soon as you can, because they are not going to keep your floor clean for a long time period, additionally the germs on your floor will remain harmful for your family, especially kids.
Make sure you are properly dusting your house before you start mopping with cleaning solutions. The remaining dust on floor can turn into irritating stains after you are done with your mopping if not cleaned keenly.
Vacuum cleaner can be a great assistance and time saving tool for you to use after dusting as it will take away all the dust particles that you are unable to clean with the regular dusting.
More importantly, if you are interested in giving your floor a new look, as glossy as it was the first time then attach a polishing cloth on your mopping stick in the end and clean all your floors once before you end up.
Make sure you place a rug at the most used areas of your home. This will not only help you in keeping it clean but it will also add up the beauty to your home's commonly used areas.